World's first SolarSave roof membrane installation, 330 Dundas Street West, Toronto, Ontario
SolarSave is the new roofing technology that will revolutionize the roofing industry.

Traditional roofs, like the one shown below (322 Dundas), use a bitumen layer to keep rain out: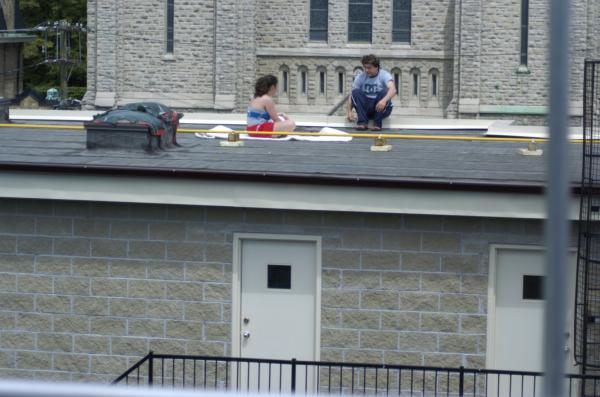 Bitumen is very sensitive to light, and is damaged by light. That is why bitumen roofs need to be covered in stones (to keep the light off the roof). The roof shown above is a raw bitumen surface (not covered in stones) and will break down quickly. Moreover, bitumen is essentially coal tar, and, as we all know, coal is a source of fuel and is thus very combustible.
It does not make sense to make roofs out of fuel (coal tar), especially, since many buildings are now "smoke free" and thus people often climb up on roofs to have a cigarette break.
The combination of foot traffic, smoking, and sunlight can take their toll on the traditional rooftop membrane.
The SolarSave roof is a major step forward in flat roofing technology:
Firstly, the roof membrane has much less chance of leaking than bitumen. Because it does not need to be covered with stones, there are no surface irregularities that can harbour standing water.
Secondly, the roof membrane produces electricity. These 12 volt solar panels, when covering a large roof, can be connected together to produce large quantities of electricity.
This roof, pictured, Thursday, 2004 July 8th, immediately after a large rainfall, is also a very beautiful surface, reminiscent of a large sea of electricity, or an ocean of energy: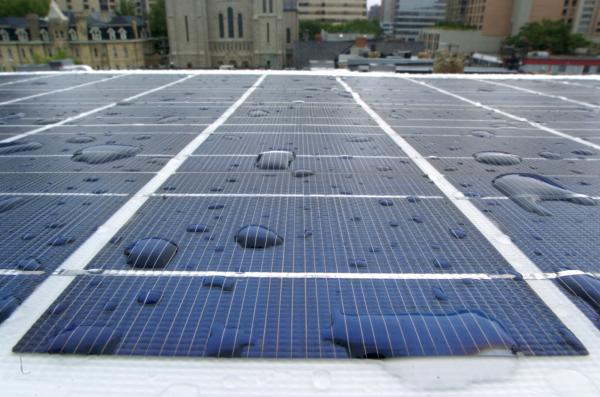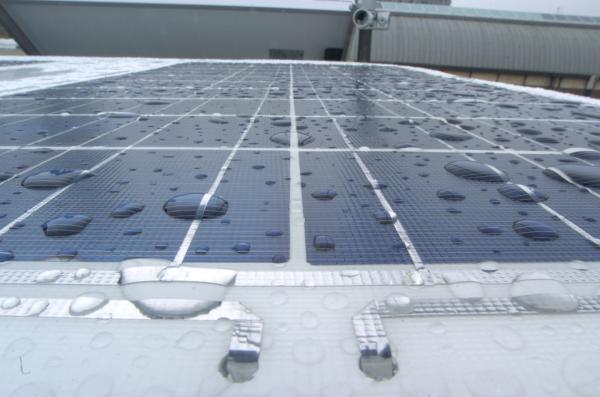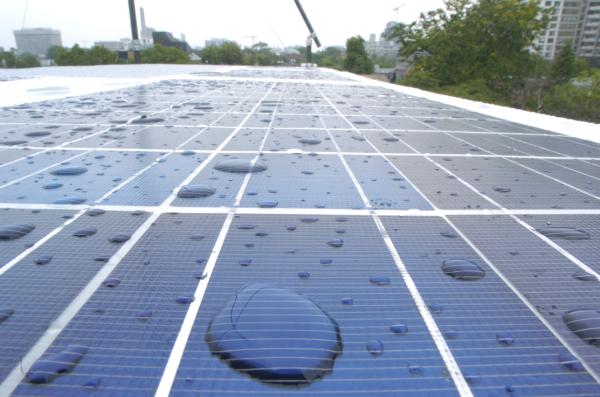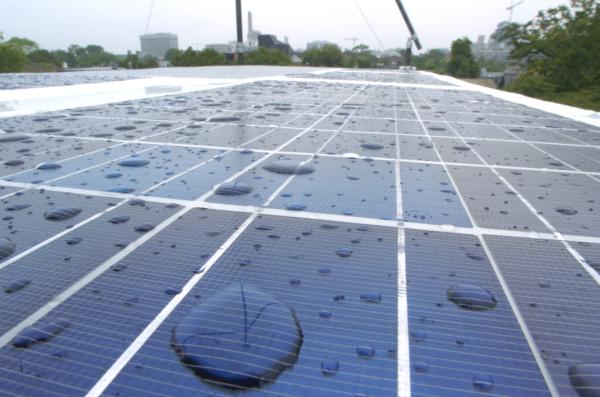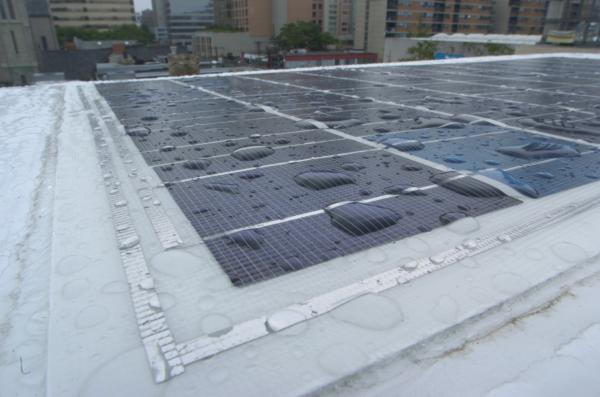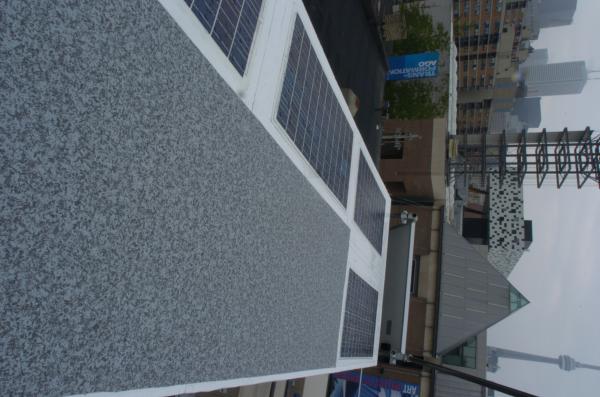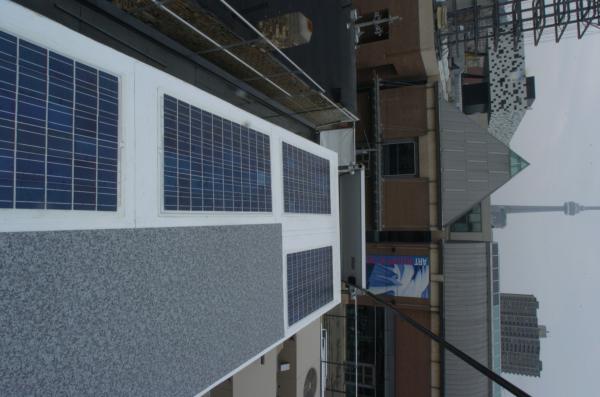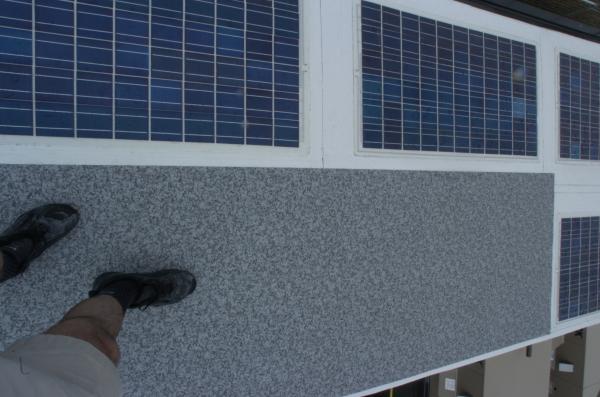 This roof is part of the "Urbeach" (urban beach) project.
The goal is to outfit as many of the flat rooftops as possible, with solar energy.